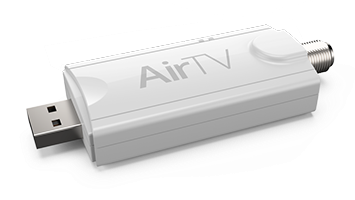 More channels. More freedom.
Ditch cable and save a bundle.
No binding contracts or surprise price hikes
Eliminate monthly cable fees
Get the TV you want, not the TV you're given.
Stop paying for the channels you don't watch
Integrate your favorite broadcast channels with modern streaming services
All with a traditional TV experience
Stay in touch with the locals
9 of the top 10 shows are aired on broadcast TV, with local over-the-air channels including ABC, CBS, NBC and more all for free!
AirTV is the only major streaming platform available that integrates local HD programming. Get the local programming you love without the monthly cable bill, using an AirTV Adapter and an OTA antenna. Why pay a monthly bill when you can get the local channels you love, in HD, for free?
Find out what channels you can watch over the air
Watching OTA local channels requires AirTV player, AirTV adapter and antenna. Each sold separately. Local channel signals vary based on location.
Enjoy free local TV
Setting up your antenna and AirTV Adapter is easy: Connect one end of the adapter to an OTA antenna, plug the other end into your AirTV Player, then set up your local channels. Just like that, you've got free OTA channels in HD. Want to ensure you get the most out of your antenna? We can help with that, too.
What is OTA?
Over-the-air? OTA? What does it all mean? The simplest explanation is: Remember those old rabbit ear antennas that would pick up a local TV signal? Well, a pair of rabbit ears is an OTA antenna that picks up local channels. OTA is freedom from cable companies and their monthly bills.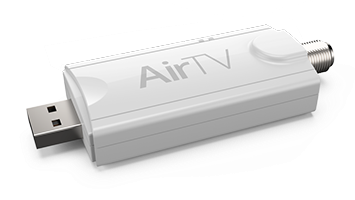 Cut the cord. Keep your experience
Makes local TV accessible again without a cable subscription or monthly fees
Watch all your free, local broadcast channels - ABC, CBS, NBC, FOX, PBS, Univision and others*
Simple and easy to access your channels - integrates with your other live Sling TV programming, no switching inputs or remotes
Just $39.99
Save $10 when you buy the AirTV Player + AirTV Adapter
*Availability subject to your geographic location and the location of your antenna in your home. Watching OTA local channels requires AirTV player, AirTV adapter and antenna. Each sold separately.

Internet connection needed.